Oxwich Sun 19 Feb
A good turn out for the latest penlan master baiters club venue.  Dai Crocker, Dai Richards, Martyn, Ray, Apples, Bob, Ian, Lyn and Andy arrived at the beach and it was hooching with anglers.  IT looked like there was another club match going  on there so all the lads had take a 20 min stroll up the beach to find some space. once they set up it was noticed that all the other anglers buggared off which was a bit of a bummer.  a lovely day the sea was gin clear and hardly a ripple.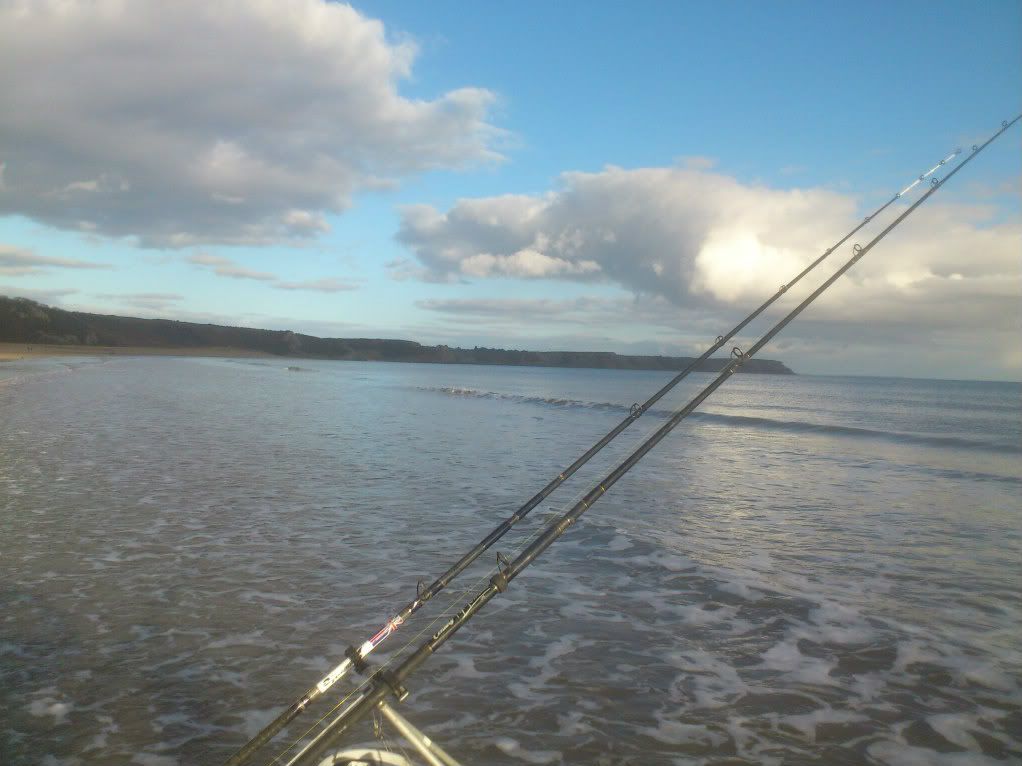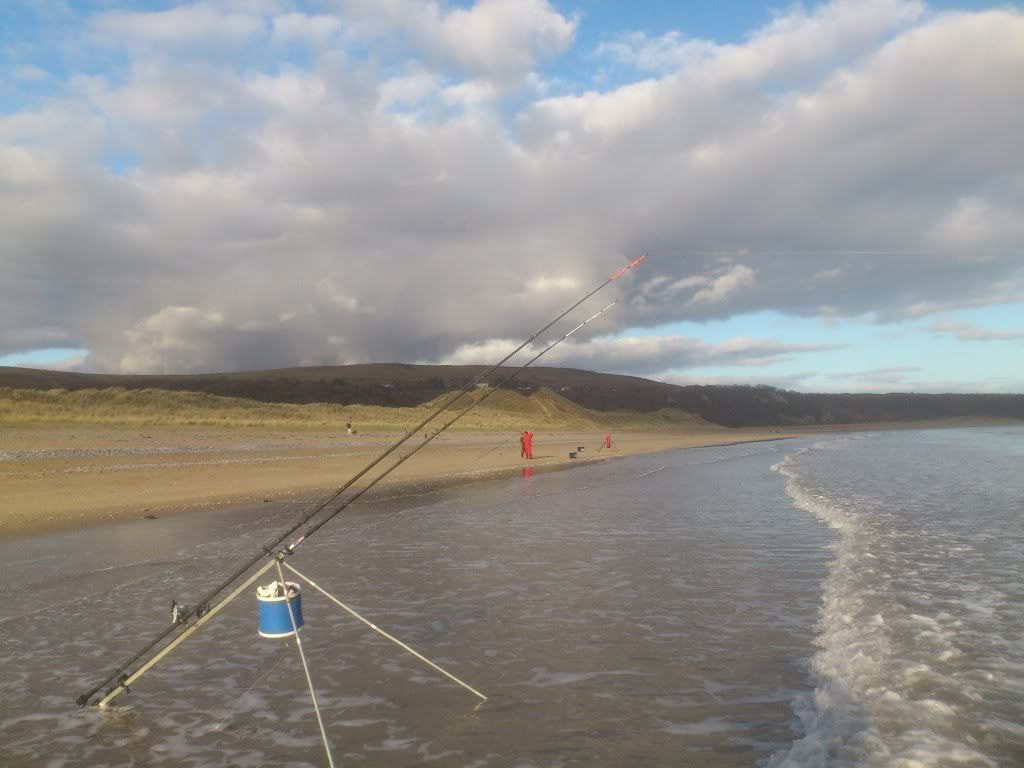 fishing was hard with only 4 fish all flounder caught between the 8 anglers.  This one the biggest at 32cm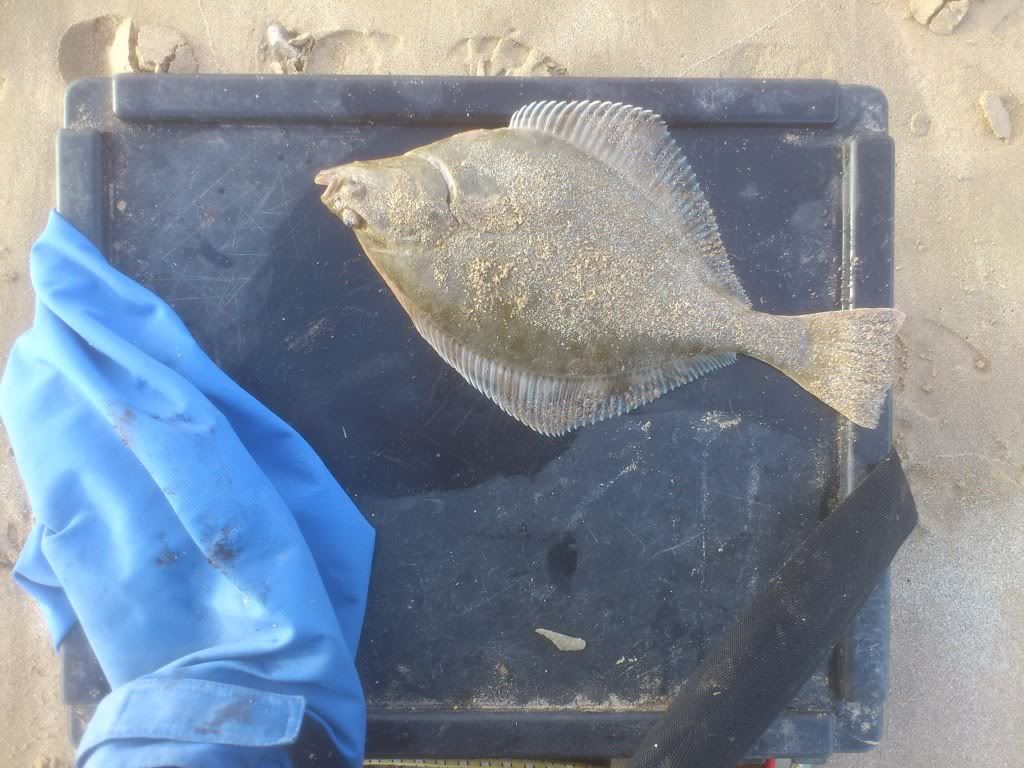 Morfa Beach 17 Feb
 Ian, dai and Apples decided to give this beach a go after work on Friday.  This beach is another mark that is under threat.  This time the bully boys are TATA steel they have the majority of the land adjacent to the beach and has sealed off access.  They have also anounced that they are moving a historical right of way. There are ways on however but they do take some effort.  On the way on they took the direct route over the dunes which still takes a 35 min hike however the dunes do take it out of you.  The lads fished somewhere near the blue arrow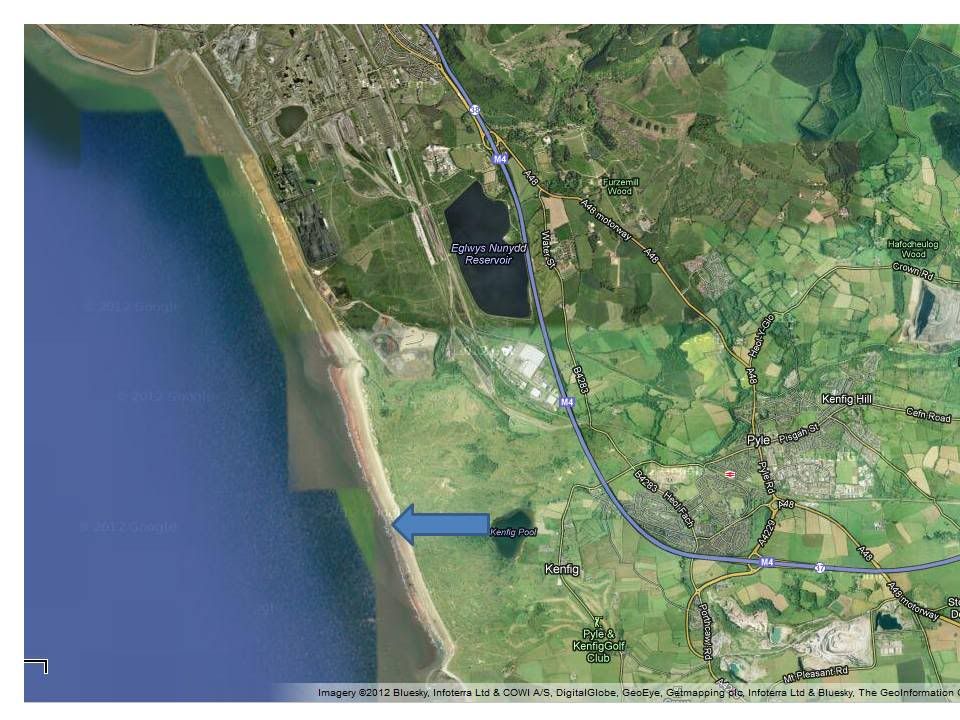 They arrived to a clear night with a southwesterly gusting to 20 odd mph, small tide.  Bait lug, sand eel and Apples had some maddies.  We fished an hour back 3 hours up.  Fishing was slow with no bites at all until the start of the flood, then there were a few bites.  ian hooked into something heavy but couldn't shift it.  Eventually he had to pull for a snap.  Apples had a nice bite, responsible was this little beast of 33cm spikey and full of menace apples popped him back.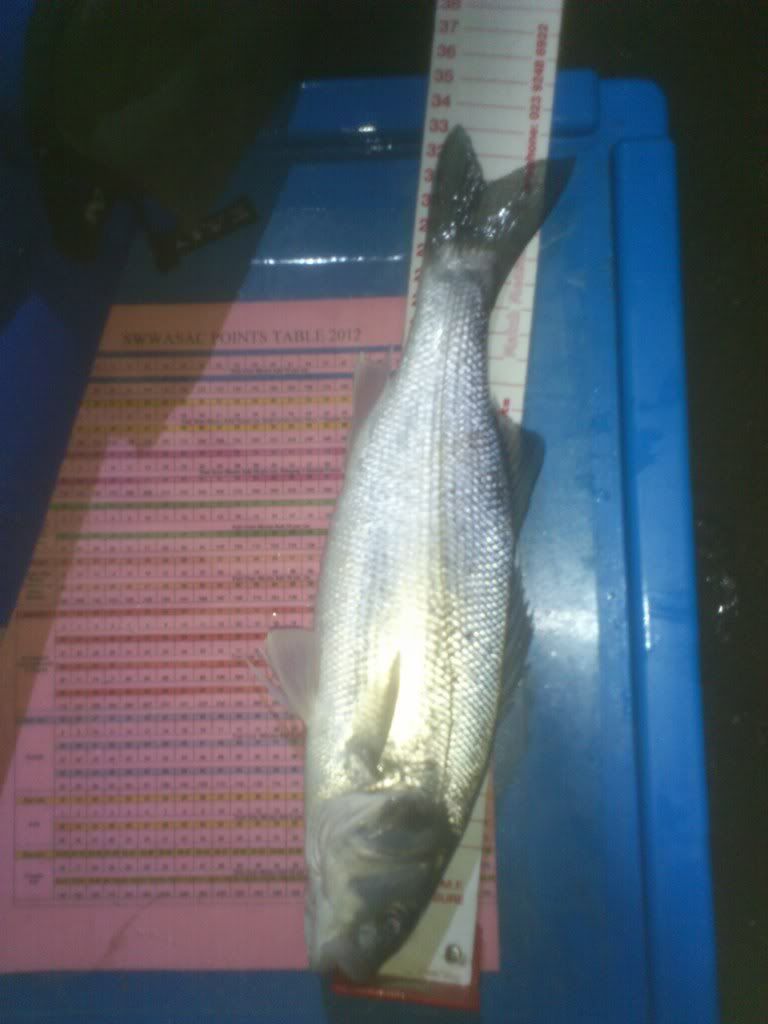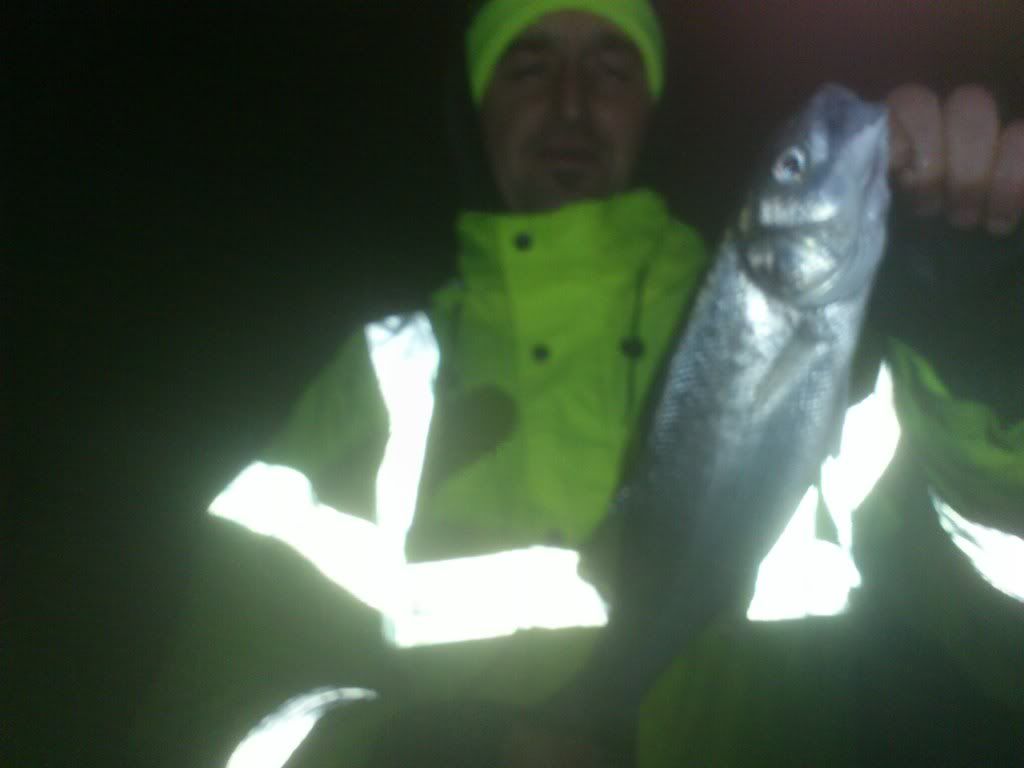 As for Ian and Dai, they saw a toad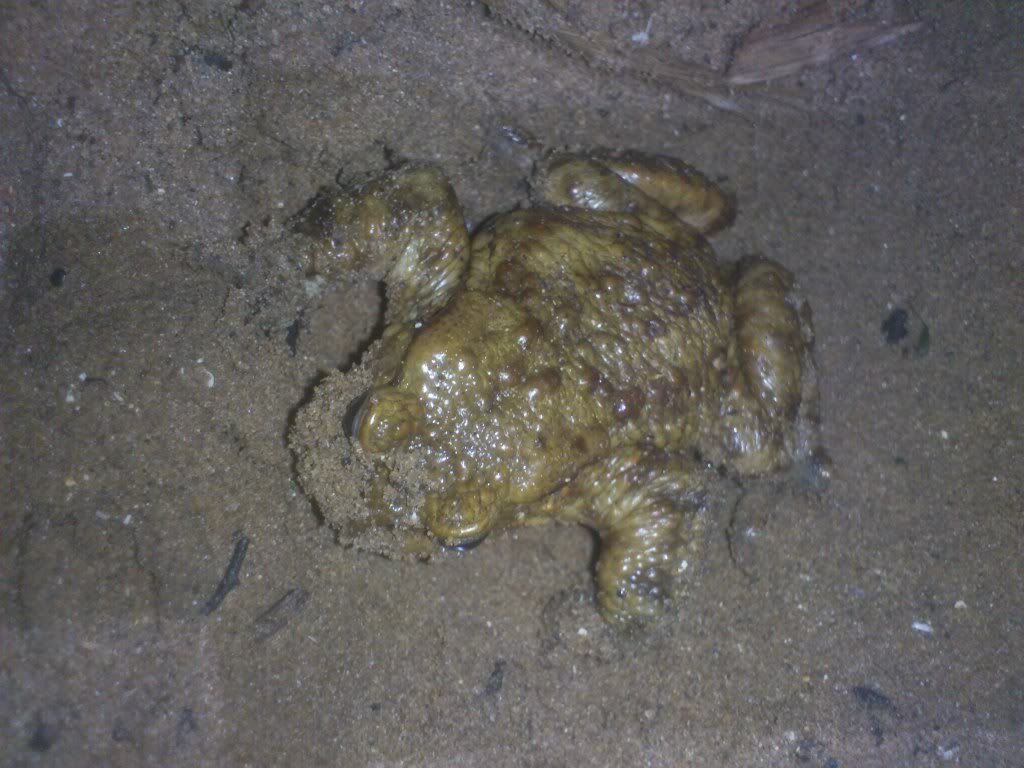 they walked along the pathway on the way back which was longer but less strenuous
Feb 17  SWIGG BOUY
Ian and Victor headed for their usual mark a coupla hundred yards east of the SWIGG.
There were masses of fish showing on the fishfinder.  Both were optimistic from the start as the last time there had been quite successful.  The fishing was good from the start with masses of doggies and whiting.  Some quite good whiting to a 1 1/2 lbs and a few dabs.   Neap tides westerlies gusting to 20mph.  which gave in Vics words
Ideal conditions on the flood but the wind held us broadside on over high water & for the first couple of hours of the ebb. No cod I'm sorry to report & not as many "jumbo" whiting as we expected (trawlers according to Ian), but we had some nice whiting & a few dabs, & an uneventful day (apart from the engine only firing on 1 cylinder at first)Bait lug, mackerel and squid.
This pic taken halfway through the session this basket was full by the end of the day.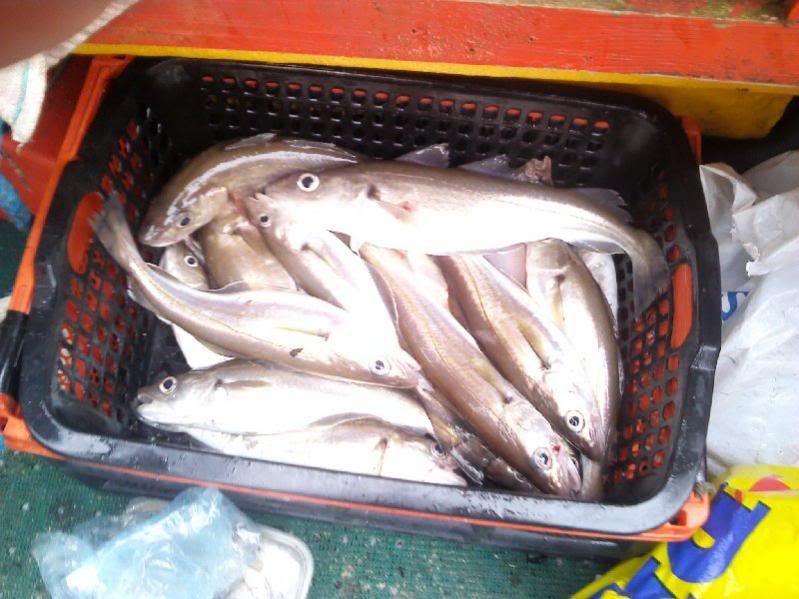 At the end of the day not a great day but it is February and with that in mind perhaps a haul of nearly 20lb of dabs and whiting is not a bad day.  
biggest fish of the day was vic with this whiting