SA1 Old Dock Wed 22nd Feb

Dai, Lee, Ian, Andy and his lad Ryan fished the above venue.  Ryan rushed into the lead with pin whiting closely followed by his uncle lee and his dad with two a piece. Dai was next in with a whiting leaving ian to sulk contemplating another blank.  Lee and Andy had pumped some worm which they generously shared and we had various fish baits including some cockles left over from Oxwich  on Sunday.  weather was light rain and westerly light breeze, the state of tide was not an issue as the water is locked in. 

Eventually Ian caught a small whiting straight down against the side of the wall and cracked a smile.  He finished with about 6 fish around the same as Dai and Andy but Ryan and Lee caught the most on the day with a handful more.

SE Swigg Bouy Sat 25th Feb

Well this was the third time at the mark near Swansea inner Green Grounds mid channel marker buoy.  Todays conditions completely different to last time.  A massive tide with no wind to speak of to start with which would rise towards the end of the day to the mid teens.  However there was quite a residual swell which was quite significant.  There were hardly any boats out which was surprising or maybe not as it was the day of the big England v Wales Triple Crown showdown.  I don't know what all the fuss is about. Anyone with a fair mind and an open eye can see it wasn't a try.  :champ: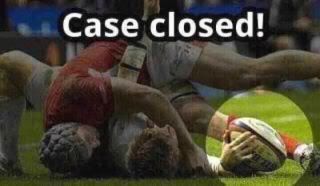 As we had had a fair smattering of dabs the week before vic had decided to to use his favourite wishbone rig.  with plenty of bling, ian still the two up one down baited muppets for the whiting. big baits on the other rod hoping for a late cod.  Fishing was slow plenty of lesser spotted Swansea bay trout showing on the big baits.  its amazing how these guys can get a full squid baid on a 4/0 pennel system down their gregory's but some how they manage it.
The odd whiting and dab showing on the smaller baits but nothing to write home about.  In fact at times the flow of water was so fast that 12 oz weighted braid was not holding bottom.  
This continued until bottom water when ian had a good bite on the small stuff.  5 minutes later this little beauty was aboard.  A beautiful Spurdog.  As you can see ian is quite chuffed.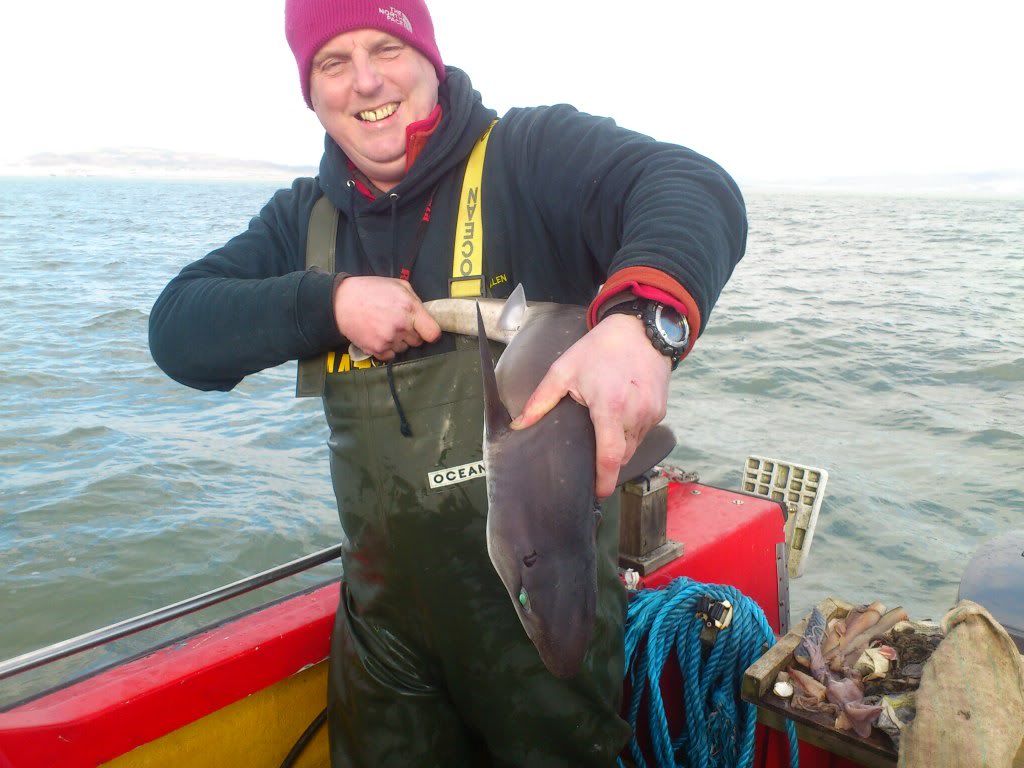 Vic doesn't like any kind of dogfish on his boat, he rather grumpily calls all dogfish growlers.  they're all the same to him and he would get no pleasure from catching what he would call a spur growler, he's the same with hounds which he calls smooth growlers.  
 However ian was greatful for vics skill on the net as he had a snap off as he tried to bully the fish into the net.  Nearly crying he looked up to see his mucker skillfully lift his catch out of the water, with a grin and a wink that only experienced guys can give their apprentices.  
With this slow growing fish its important you don't stress them as she may abort her pups that she is undoubtedly carrying as the gestation period is some two years.  If this ones is near the 8lb -10lb range she would be probably be 20 years old.  A quick photo and back to the depths she went.
Sun 26th Feb knab rock
Some members fished her this sunday.  the only catch that was reported was Lyn who said that he had a double shot of small whiting and even smaller dogfish. Will fill in as reports arrive

TBC