Posted by

[email protected]

on March 14, 2012 at 10:50 AM
Sun 11th March Swansea Bay
Apples, Bob, Viv, Ian, Dai, Lyn, Glen, Lee and Stead competed in the latest Penlan Mater baiters points venue.  Fishing on one of the biggest tides the year proved quite difficult until the water hit the steeper part of the beech, which gave all anglers a well deserved breather.  Bait was mostly lug and a mixture of fish baits. Notmuch in the way of wind and the water was very calm considering the tide height.  Ian fished the first two hours without his lucky hat, because he had left it in lees van on Fri night. No sooner had he collected it  and put it on and he was in first with a 5bd rockling.  quickly followed by some 3 whiting.  Then he had five doggies.  Lee and Stead had a doggie each at the top of the tide.  Dai had a doggie and a whiting.  lenny had two doogies, two whiting and a turbot,
Apples had a nice bite but had to pull out of a snag and lost his trace.  He went back the next day to settle his mind and took this photo.  he tried claiming the points too.  The poor fish had been struggling for ages judging by the marks in the sand.  please people think before littering the beach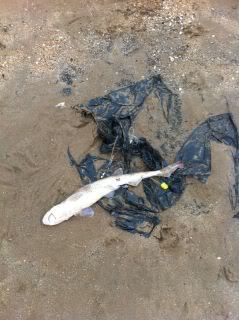 Results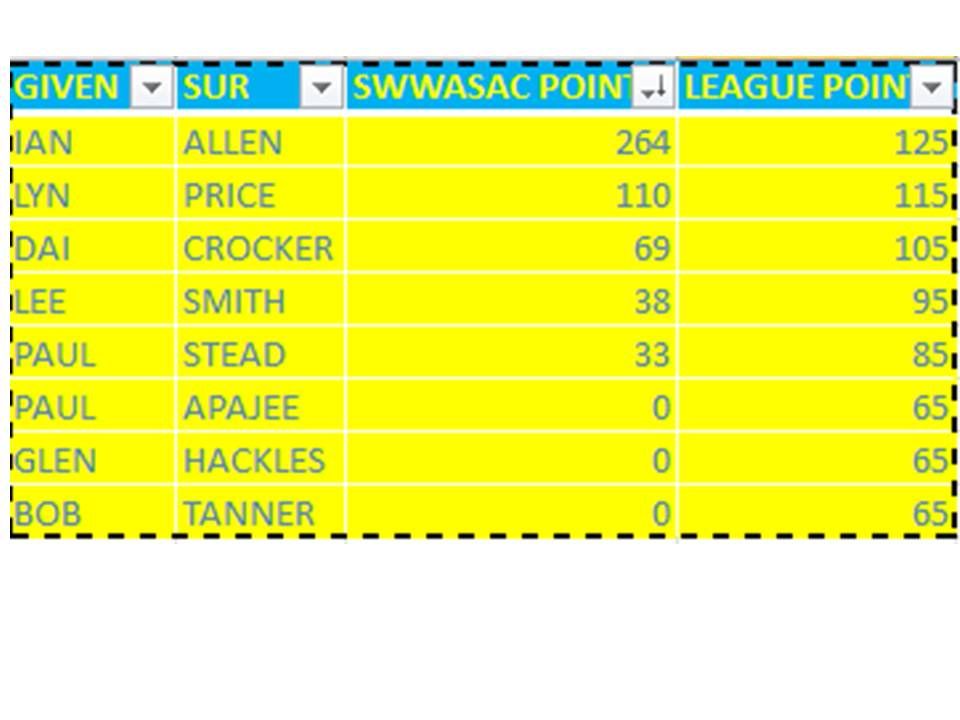 Current league places.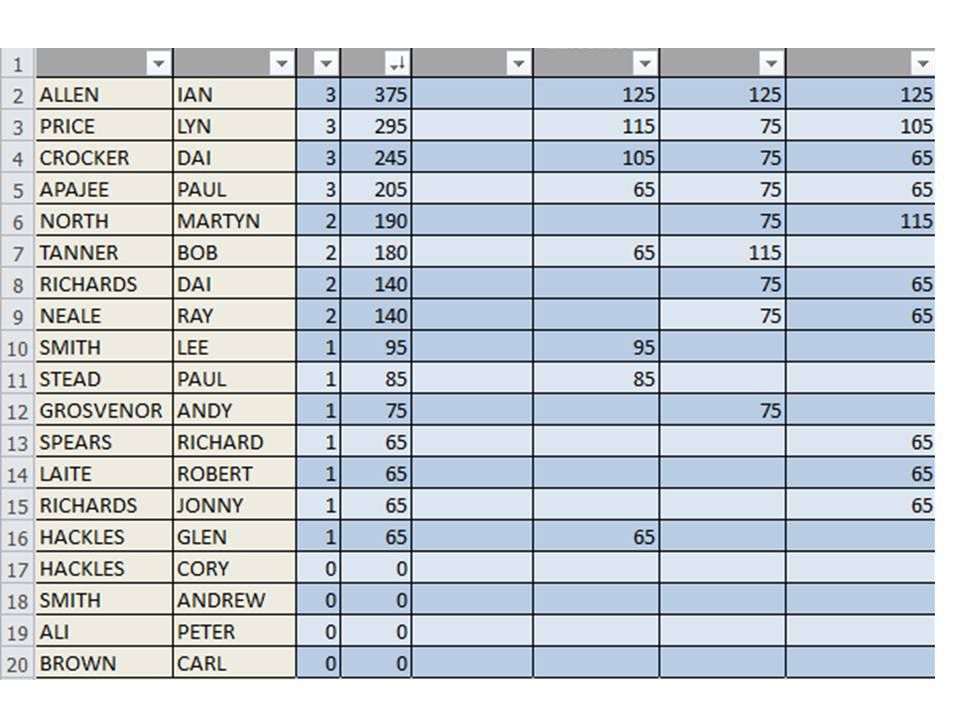 Fri 9th March Vale of Glamorgan low water mark.
Ian,Dai Lee Stead and James thought they would take advantage of the spring tides to maybe get some hooks and bait into areas that ussually don't see a hook.  They aimed to fish two hours either side of low water.  rays were the target species with that in mind and there being no peelers around sand eel and squid were the bait of choice.  Lee had some lugworm too.  Weather was almost perfect light winds but boy was it foggy.  visibility was about 50 or so yards.  There was nothing caught on the backtide until low water when lee had this nice small eyed around 5lb sand eel squid wrap.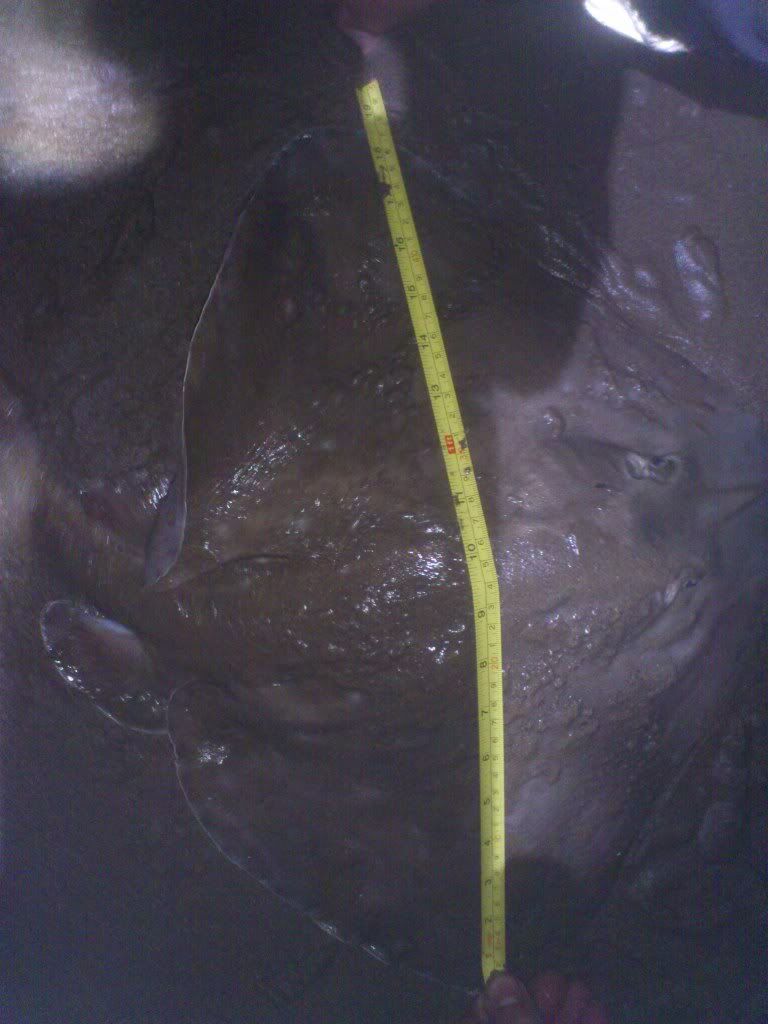 Then there was a flurry of activity with dogfish coming on the feed.  luckily not hooking many with the big hooks. ian had one doggie to beat the blank and stead.  As it was so foggy and such a dangerous place we decided to  pack up earlier than normal.  Discretion being the better part of valour and such. As we were reeling in to pack up Lee pulled this welcome character out of the depths on his lucky spurs rod he built himself.
It weighed 5lb 13oz the next day was prob 6lb on the beach.