Monday 29 Aug saw the The Master Baiters annual prize giving ceremony where to rapturous applause Lyn Price picked up this shield for capturing the most species overall on the boat trips,  in total he caught, Whiting, Pouting, Poor cod, Cuckoo Wrasse, Ballan Wrasse, Bass, Ling, Mackerel, Codling, Pollock and a good ol' dogfish.  The lad reckon it was a close thing as he only caught one of each.
Here he is beaming with pride receiving his prize fromclub secretary Martyn North.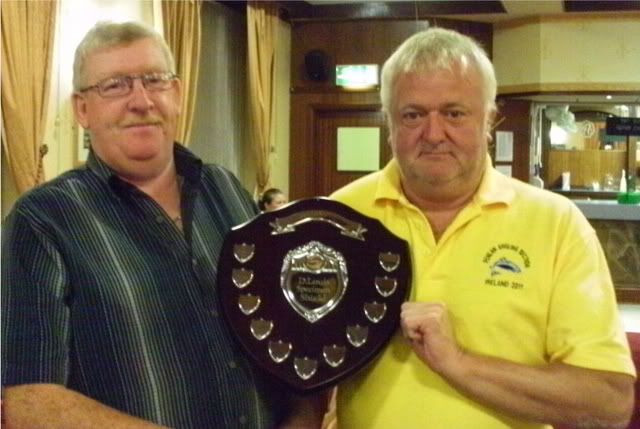 The next prize was for the shore competition which was won by Dai Richards he caught a cracking 40cm flounder pipping Dai Crocker and Jonny Richards to glory.  Both reckoned that they were in with a shout as they had caught the most species of seaweed.

Here he is, receiving the Dougie Louis shield from our illustrious Secretary as you can see he has a smile as big as a chesire cat.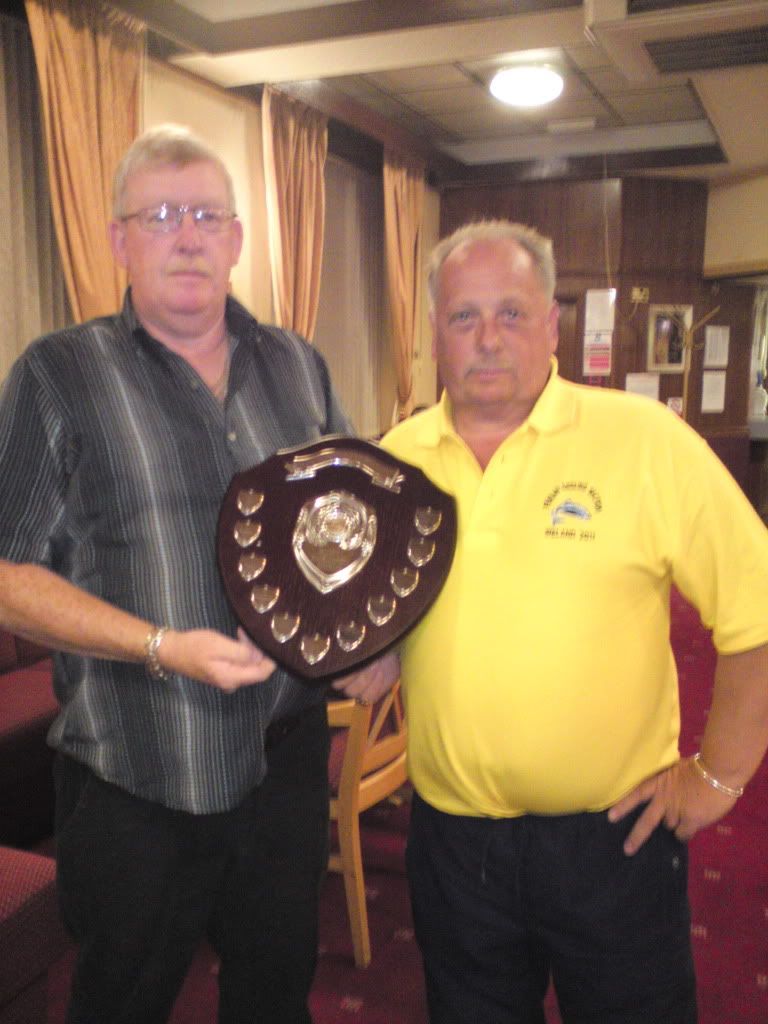 Which was quite hard to maintain especially with his two rivals glaring enviously at him.
Next up was Ian Allen.  Steven Hawkins was rung up and asked to work out a complicated equation similar to the Duckworth Lewis method in cricket for us to work out the specimen of the trip.  The result was what everyone had known all along, a nearly 4lb wrasse kicks the butt of a 7lb pollock.
Heres Ian gloating like mad. Martyns hands firmly in his pocket frightened he'd get dipped by this remarkable fisherman.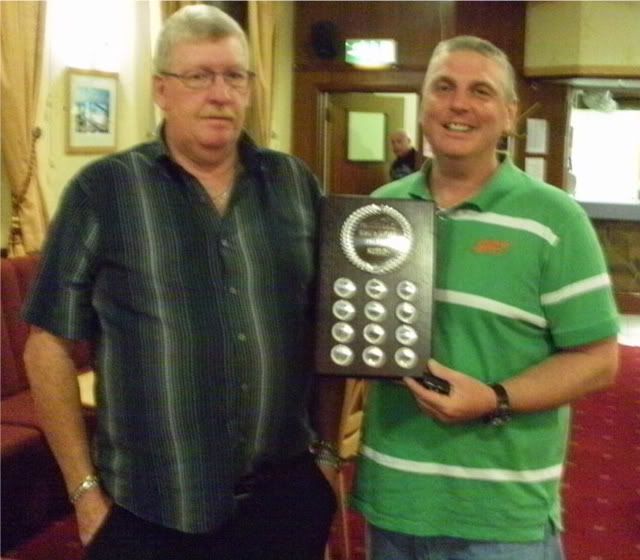 As you can see they were rushing in from the toilet to witness this historic moment.  Ian not wearing his yellow t shirt as he has done a Peter Ali and dyed it green.

And last but not least we have a special award for Vernon Hunt who didn't capture a codling,  a 3 bearded rockling, a 5 bearded rockling, a shore rockling or a plain ol ling.  He only went and caught a clean shaven 11 stone weakling.  Congratulations to him for that and for being a brave boy when the skipper had to perform emergency surgery to get the hook out of his hand.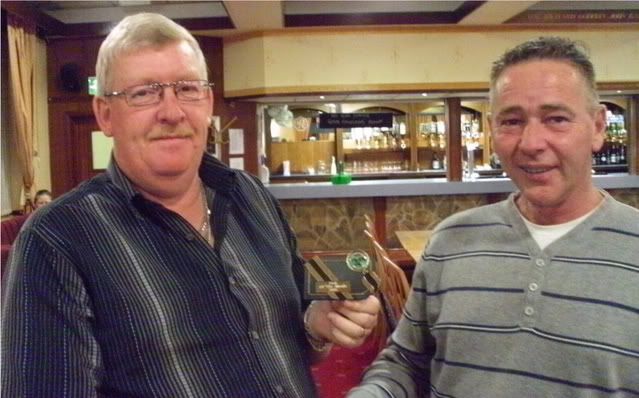 The rest of the lads didn't win anything, diddly squat, nothing, zero, zilch.