e
Wed 21st March Swansea bay.
Lyn fished here, a few hours up and a bit back making tides with king rag and fish bait.  He reported fishing was very slow,but he did catch a few small whiting and this 39cm....  well you make your mind up to what it was.   Lyn thought a Plaice.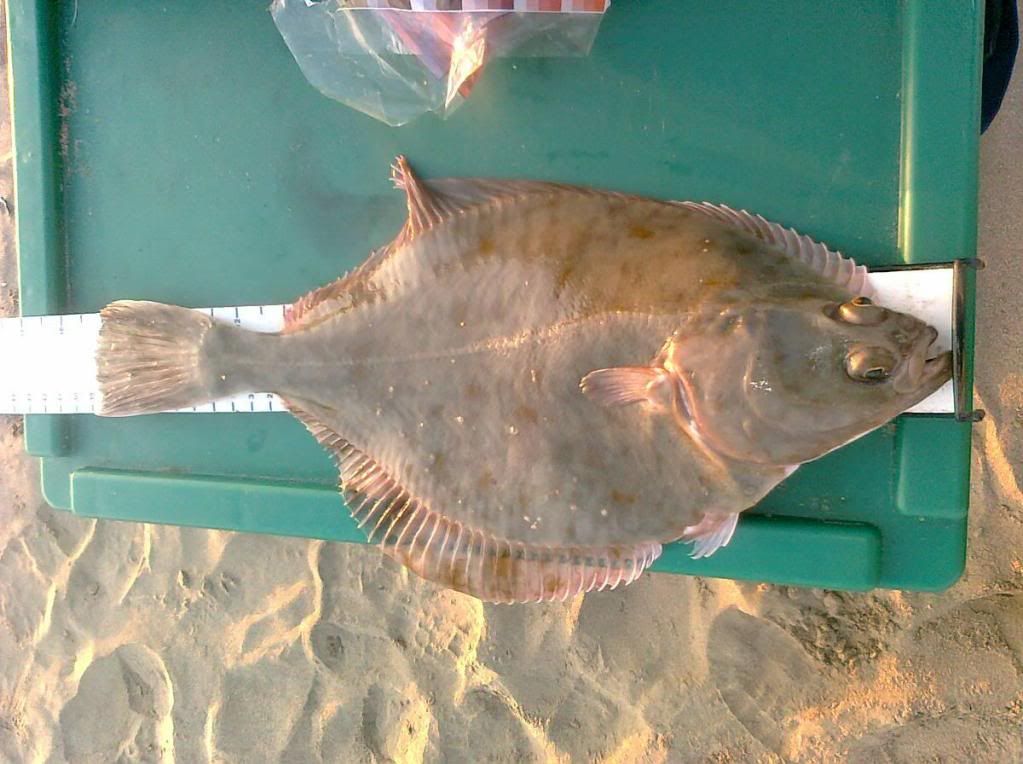 Ian and Lee suggested it was a flounder, Dai a hybrid of the two.  A consensus was reached and we have a plaber PLaice dAB floundER  Please feel free to leave a comment. 
Fri 23rd March Morfa Beach

Lee, Stead, Dai Crocker, James, Neil and Ian had an inkling that this beach would fish well with reports of the odd ray showing around the place.  They were hoping for one of those nights in early summer when the rays first show in numbers and feed like mad.  Unfortunately the unseasonably good weather had not translated into summer type fishing.  The lads arrived two hours before bottom water to ideal fishing conditions.  Just enough surf you would have thought. Bait was sand eel, squid, crab and lug.  tides were making slightly the next tide being the highest of the cycle.Wind was Southerly with a hint of east gusts to the mid teens. 
Lee had two dogfish before low There was nothing else caught at all until bottom when Lee hooked into this reasonable small eyed 18/19 inches across around 5lb.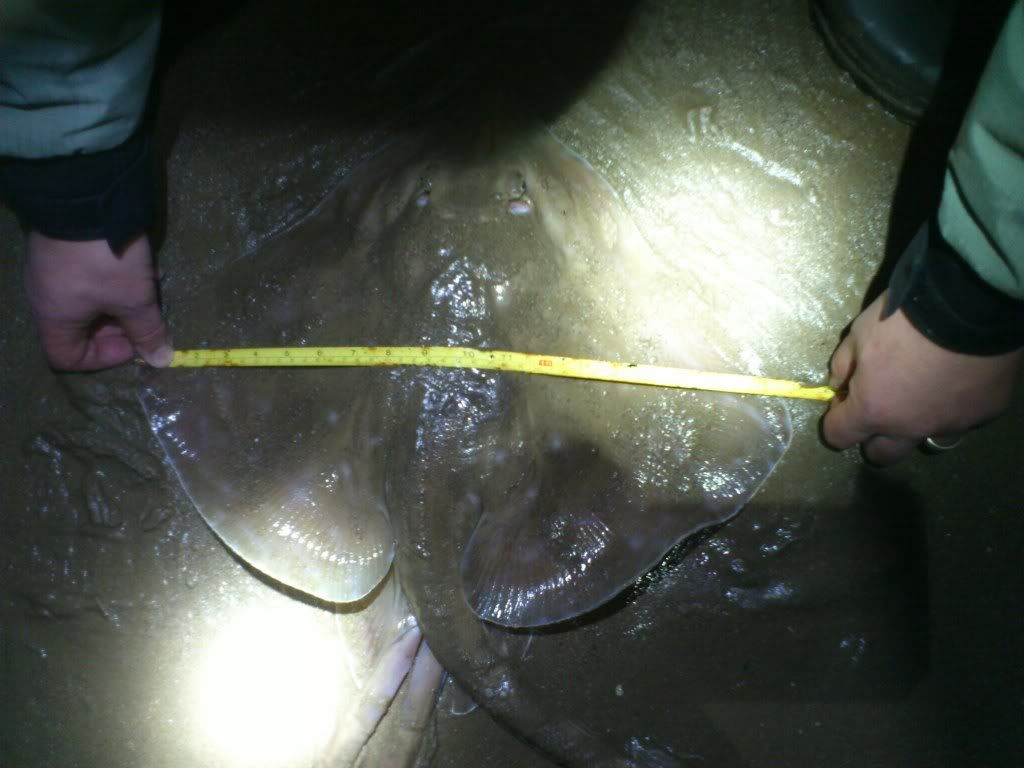 This fish drew level with his fish two weeks ago in the fish of the month competition.  Lee has the top three fish this month so far.  He's been warned to take his time and not to show the rest of us up too much or he will be getting wet next time.
Ian had two dogs and Stead the one to beat the blank, but there was no other fish to trouble the scorers. 
Ian did wonder what he had on when he reeled this heavy crab in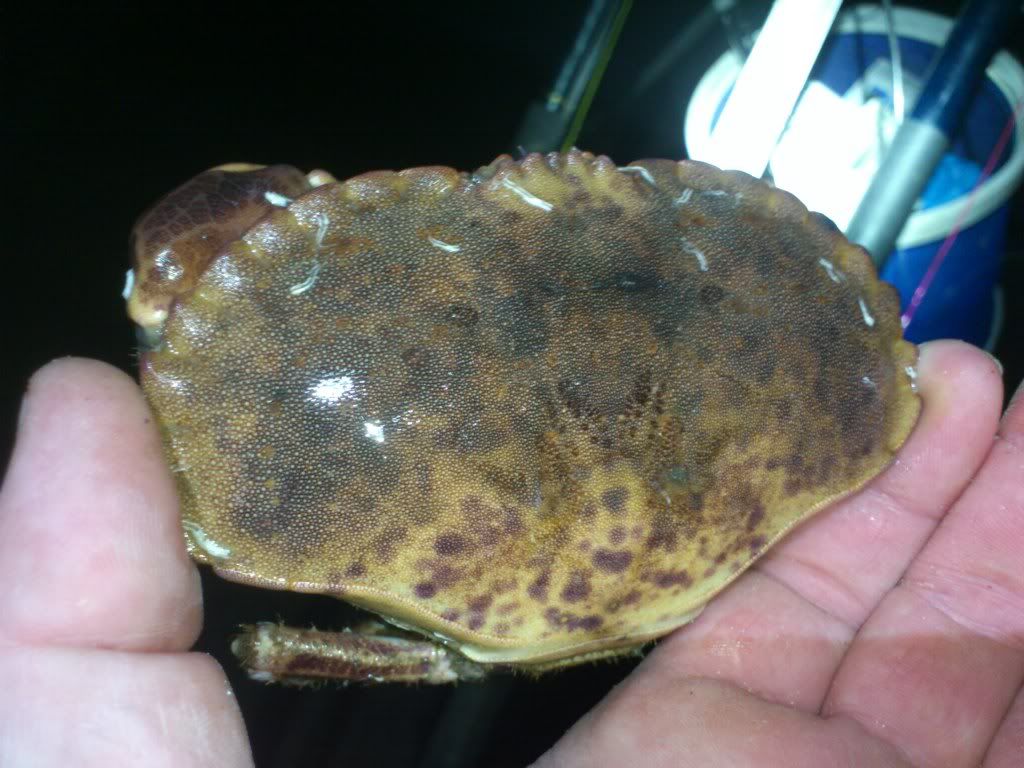 After 2 1/2 hours of the flood it was getting late so the boys headed off home.  Grumbling to their selves all the way back to the carpark, cammie junt one was heard muttering.  well thats what it sounded like.  
Sun 25 March Swansea Bay Slip Bridge 
Today was the day of the the much anticipated bottom of the  table clash Penlan Master Baiters B against Cwmafon Sea Dogs.  Trash had been talked all week with the banter between the captains including suggesting grapes were a  good bait on this beach.   So everyone was looking forward.  7 keen members vied for a chance of getting in the team to fish  for Penlan against these Trash talking valley boys.  Unfortunately cwmafon could only field three.  fairplay to them though they were still up for it even teasing that they only need three to beat us dull boys that had forgotten to add the hour on the tide for BST.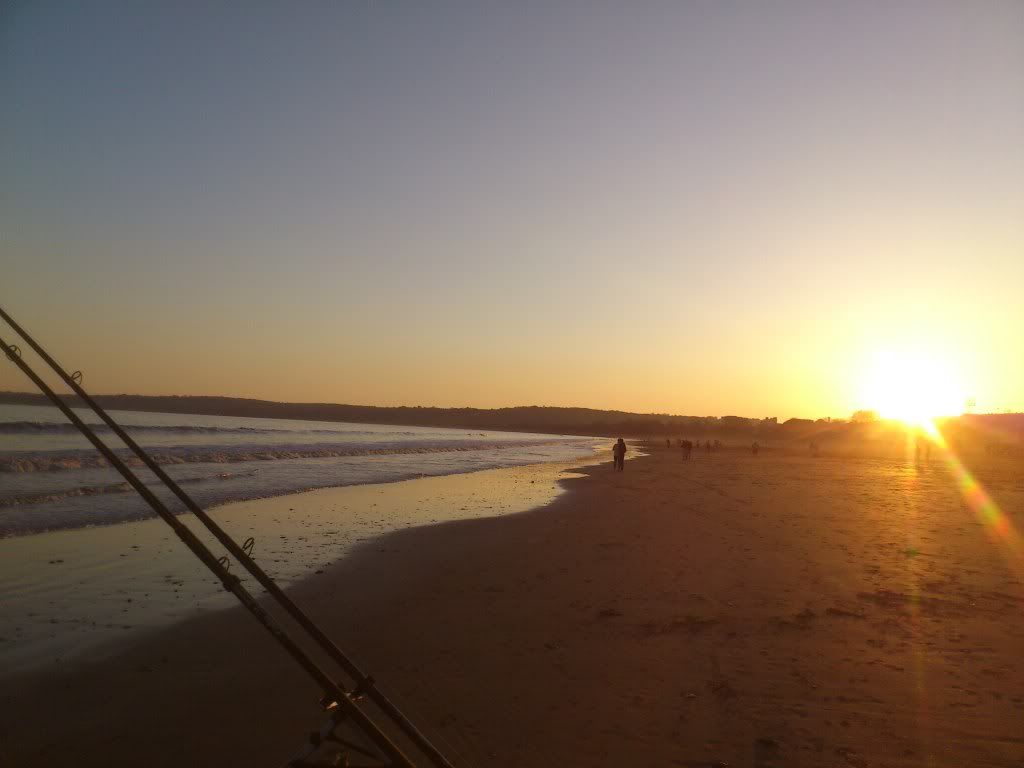 Right then time to play the ace cards, top angler and all round cammie junt Lee was first on the team sheet followed by Lyn the plaber catcher and the unbeaten Apples.  Dai Crocker and Paul Stead to claim the two walk overs.  Ian and Ray didn't even make  the subs bench both exchanged a sullen look.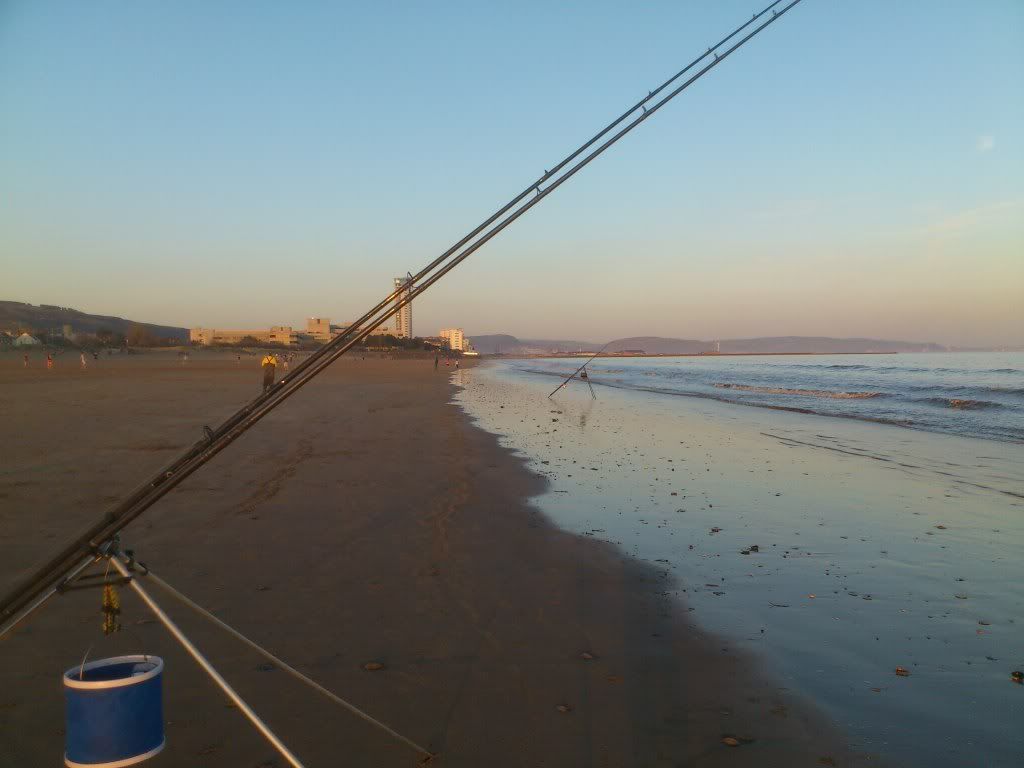 Bait was a bit of everything.  south easterly whiffs flat seas and glorious weather.  Ian was first in catching some pin whitings.  He looked around to make sure everyone noticed the pitfalls of dropping this lad.  To be honest the fishing was slow everywhere.   Ian caught a few dogs and whiting, dai crocker caught some dogs to justify his walk over and so did Stead.  ray blanked.  Penlan 2- 0.
Apples who was top rod for the day with over 150 points whooped Bob their Banter monkey captain who, to put the icing on the cake, blanked.  To make it 3-0.  Steady Eddie Lyn just pipped Tugg by a fish  to make it 4-0.  So it was up to Lee to make it a whitewash.  surely this  remarkable fisherman wouldn't fail the team, after all he was fishing with his lucky Spurs rod that he built himself.  Fish fear this winner of the last 3 r 4 friday night club venues on the bounce.  As he walked up the beach the 5 - 0 had almost been written on the card.  i blanked he was heard to mutter as dale hadn't, he claimed the remaining point for the Sea dogs.  everyone hoped that Lee hadn't taken the threats to take him swimming to seriously.  a further theory was put forward regarding his Spurs rod.  Namely that the rod is like the football team.  They play lovely football but once theres something important on the match, down they go. :-) 
Penlan 4-1 Cwmafon
Fish to beat in FOTM Lee 18 inch small eyed