Thur 19th Apr Sker Rocks
after the successful charter boat excursion, Lee, Stead and Ian wanted to get as close as they could to the mark they had fished.  The closest they could think of was Sker.  With a bucket of crab each and a pack of sand eel off they went. 
They fished to the right of the gulley 2 1/2 to bottom and the same back.  Pulley Pennels big tide south westerly in the high teens.  The hope was for an early hound or two.  Five hours later 3 dejected anglers headed home.  Ian and Lee with one puppy dogfish each, Lee dropped a similar one.  Stead blanked.
Fri 20th Apr Morfa Beach
Dai, Ian and James fished the above hoping to get in on the act with fish of the month, Ian to protect his lead and Dai hoping to register a fish, bearing in mind where we were the target was either a ray of some description or perhaps if a passing bass, Smoothhound or turbot took a shine to the bait so be it. 
Weather conditions the same as above up but winds more northerly up and overs and pennels were used, sand eel squid wraps and crab.
5 hours later off they trudged back up the long lane one dogfish each to their names.  Dai with a moral victory over the other 2 with a whiting kicker.
Sun 22 March Cefn Sidan
Dai Crocker fished with Andy - North westerly in the mid teens big tides.  Quite a pleasant day with temperatures reaching 13 or 15 degrees, except for the squalls.  Dai had 7 flounder and Andy blanked.
Sun 22 March Horton
Apples, Ray, Rob, Ian, Lenny and Gammons fished here, in the latest venue for the interim league.  Weather condtiions,much the same as above.  Tactics were a pulley pennel lobbed out as far as possible and small hook scratching rod in lobbed in a bit closer into the surf.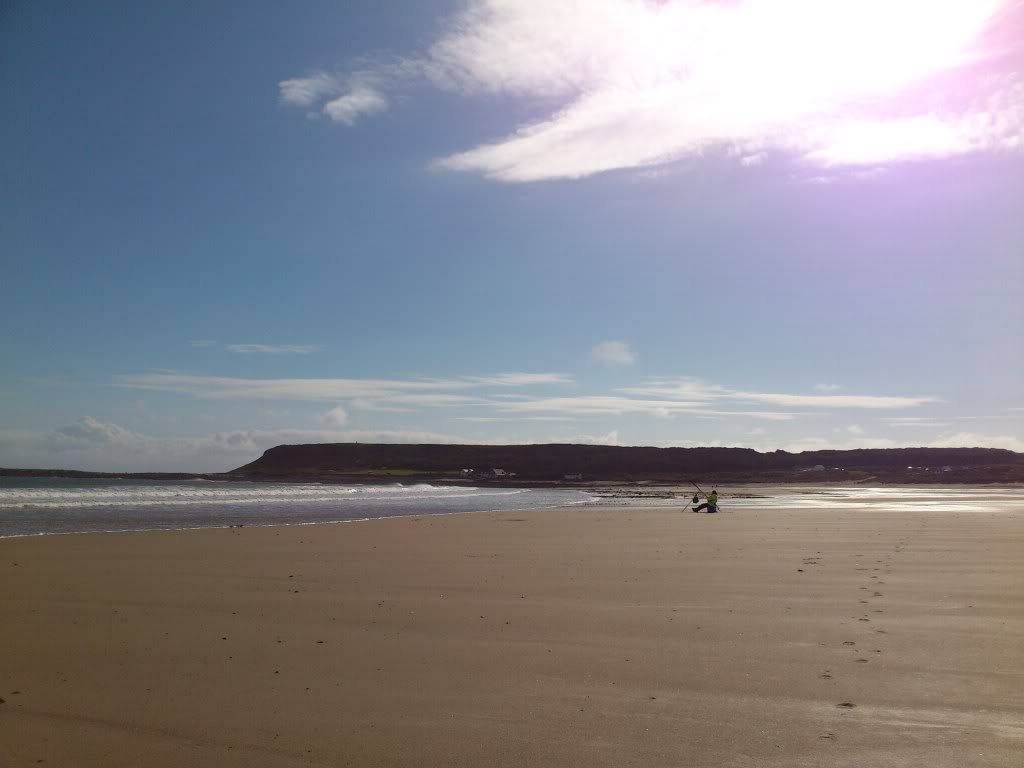 The weed proved to be a pain for the first few hours, but that cleared after a while, Lenny seemed to be in first with a small bass of 28cm, follwed by a small turbot and two flounder for a total of 82 points via the SWWASAC length to point scale.
Ian had the same single dogfish that he had been having all weekend and this titchy turbot.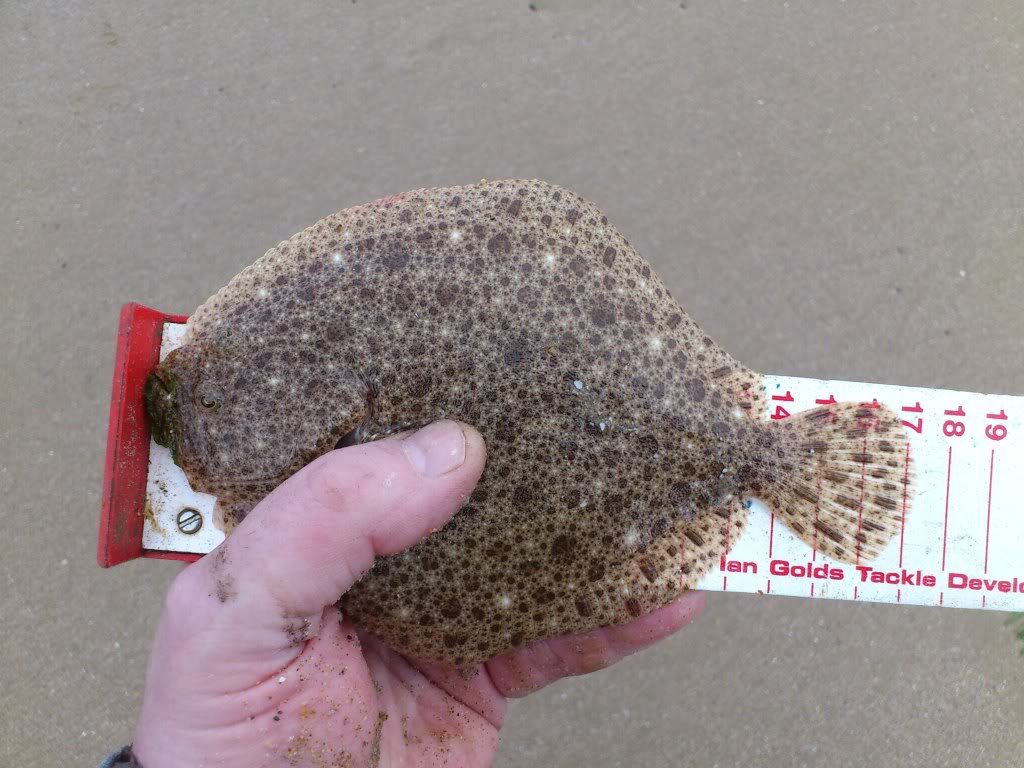 Frustratingly a cm too short, back it went with a flea in its ear to eat its greens.  Ians total 37 points.
Rob had 3 small plaice for a total of 57points.  Gammons had a plaice to avoid the blank.  Apples and Ray blanked.  Ritchie won the day with a brace of plaice.  This one the biggest reaching over 44cm and 124 points on its own, almost knocking Ian's blonde ray off the top in the fish of the month competition.
Please do not look down if of a nervous disposition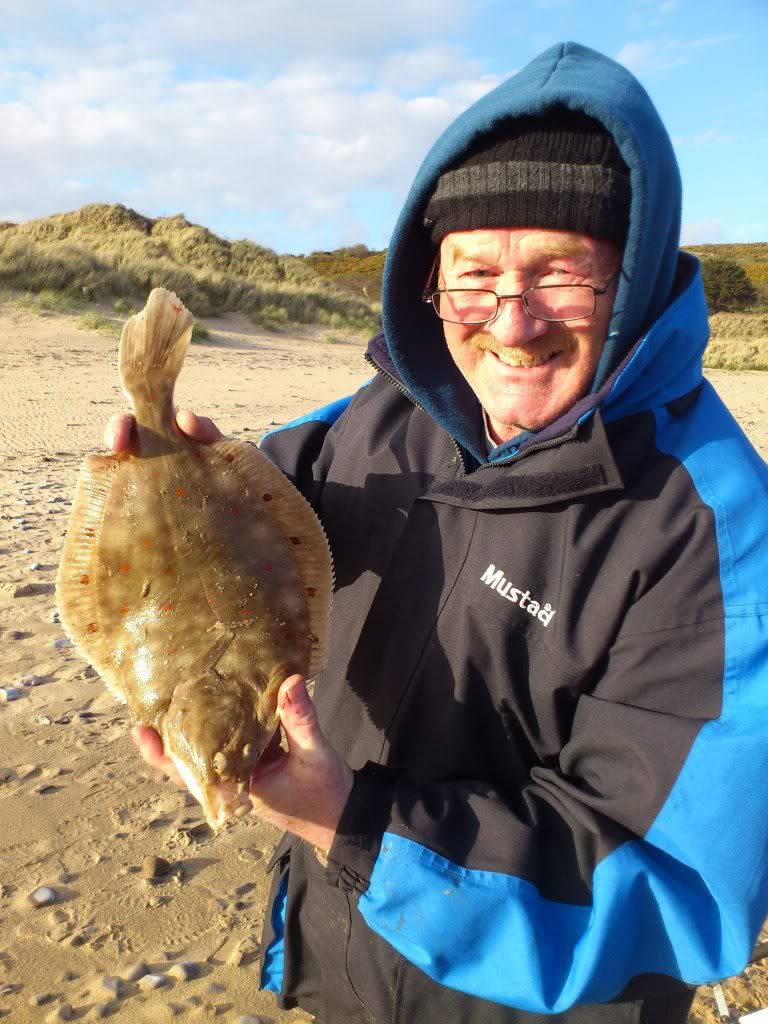 Latest league positions can be found here