Posted by

[email protected]

on May 8, 2012 at 4:45 PM
Mon 23rd, 24th & 25th Apr Tenby Beach.
With a week away in caravan Dai would have been negligent if he hadn't packed a rod or two.  No such worries of course he did.  Whilst the rest of the masterbaiters were thrashing things out in their latest meeting dai was terrorising the local fish. 
This plaice and bass not bad for first day at a new mark.
Day visited the beach for the next two nights the second night catching a whiting and a turbot.  The third blanking but by now his bait had well passed the sell by date.
Fri 27th Apr Landimore
Dai and Ian fished the above 3 or 4 hours up and a few hours back.  Bait was lug and crab fished with a flapper and pennel respectively.  The wind was a few degrees  off north either way all night at first the weather was fine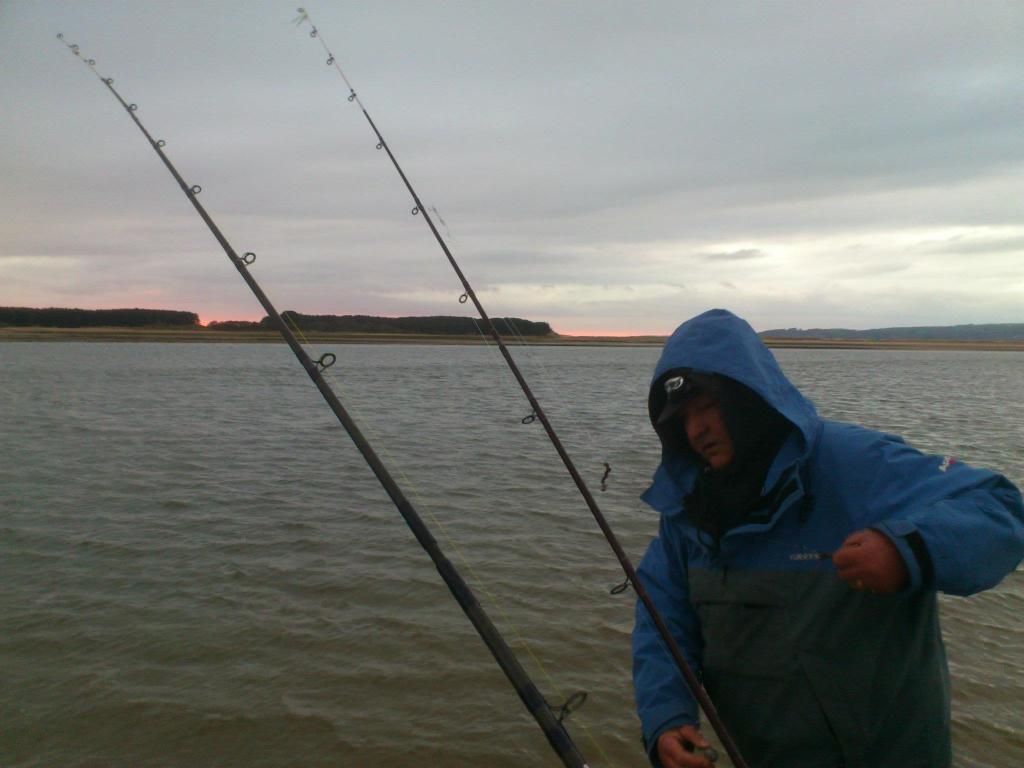 and then it rained and rained and rained.  Luckily the wind was blowing into our backs. The fishing was slow at first just the odd little nipper.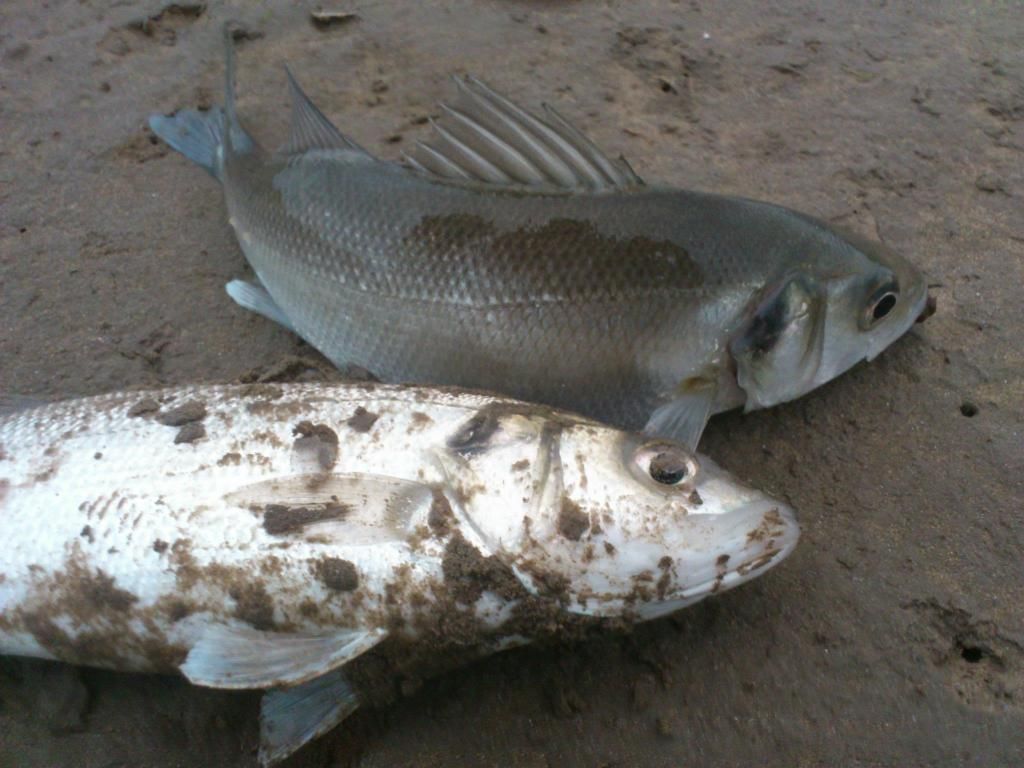 Once it went dark a few bigger ones fell for our cunnigly baited hooks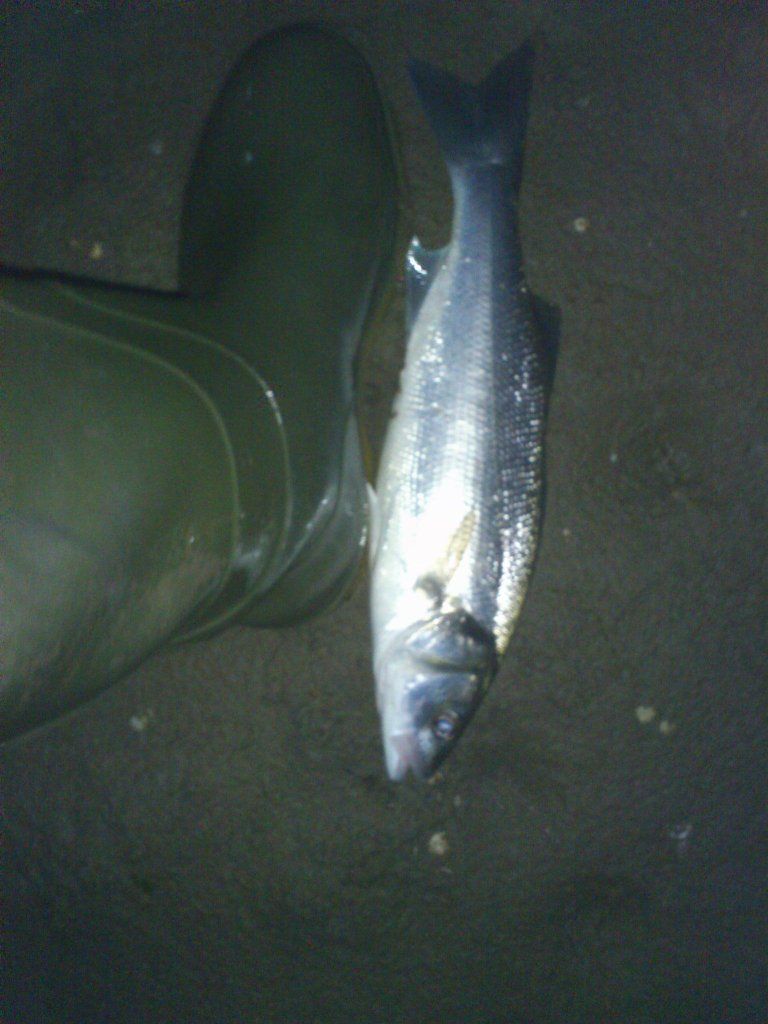 It continued like this for the remainder of the flood Dai and Ian catching around 8 each.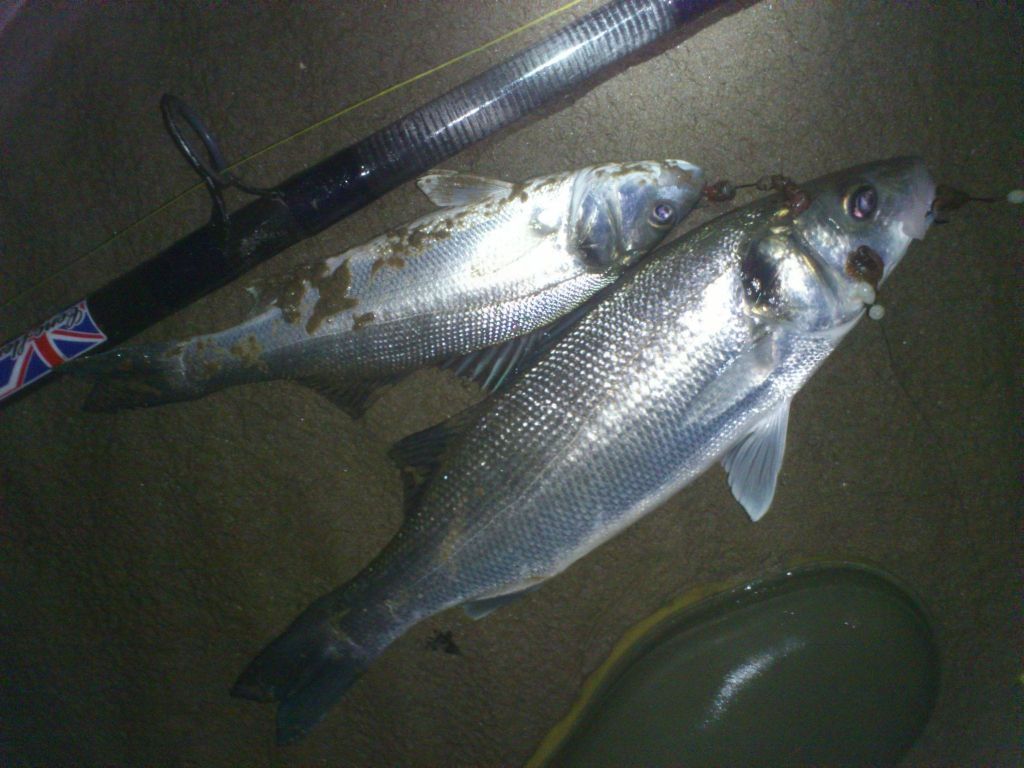 At slack water the bites died off completely and as the tide started ebbing Dai positined himself on a high bank and fished there for the remainder of the ebb and Ian chased the retreating tide out determined to get in the deeper gulleys with the crab bait after a bigger fish.
The result was Dai had another dozen or so fish mostly in the mid 30 cm range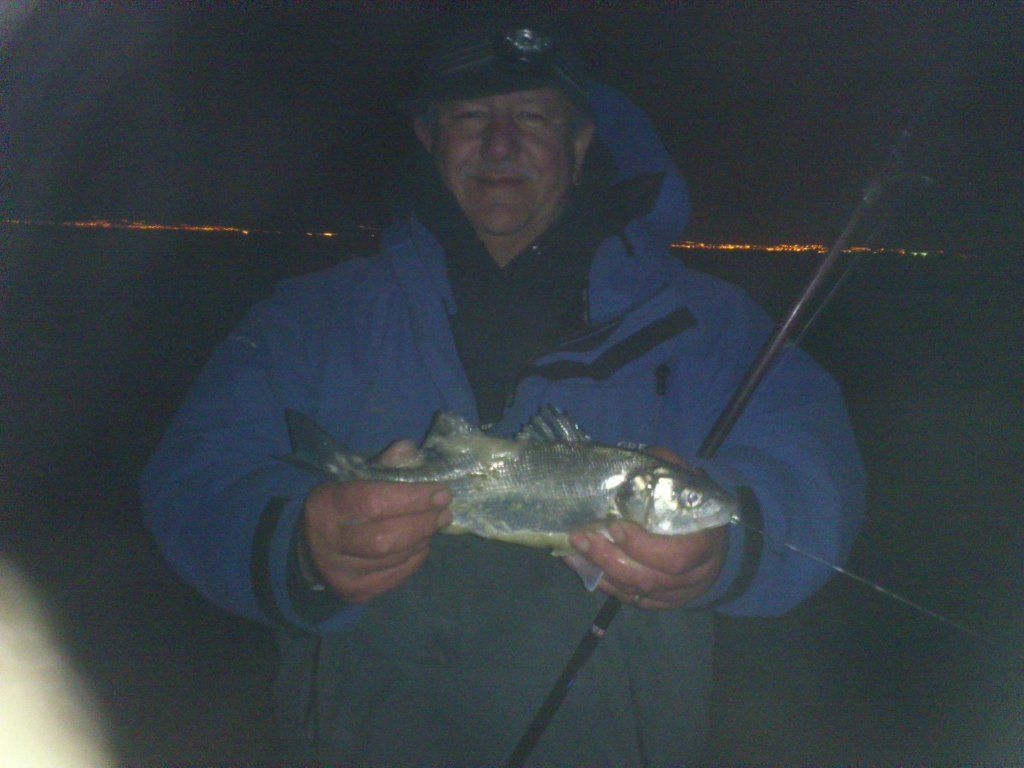 Ian had fewer prob half of Dai's but generally a little bigger.  This one the best of the night.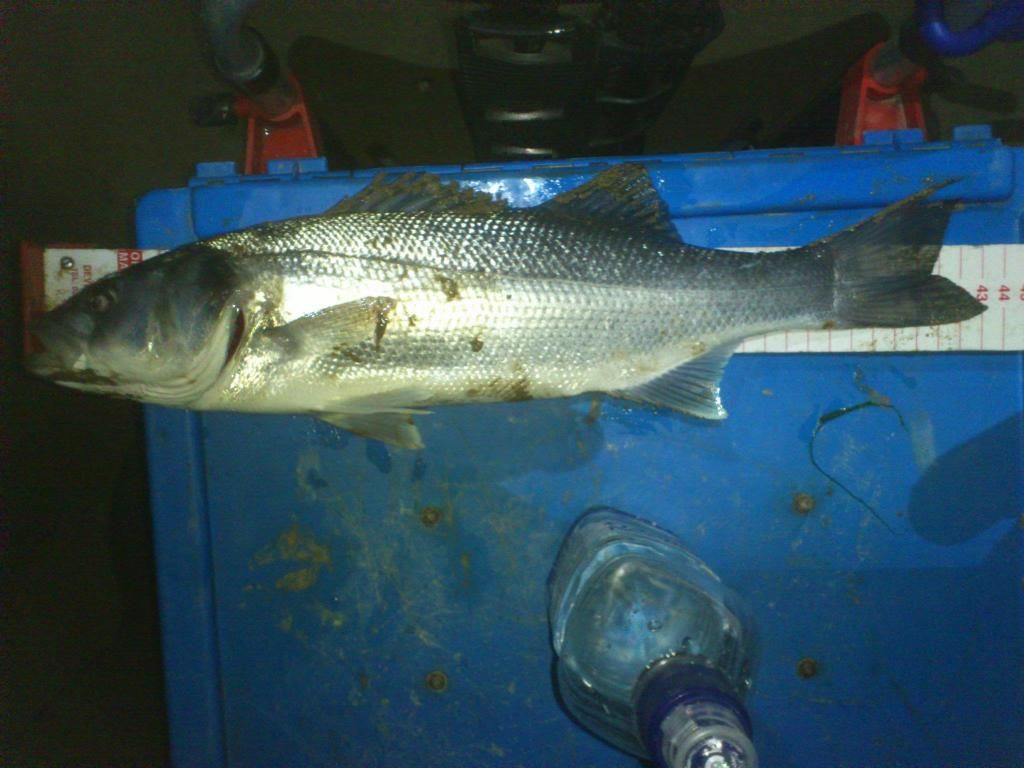 All fish came to the worm baits nothing on the crab.
Next day.